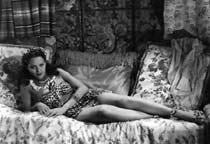 Born in Wyoming in July 1921 and raised by adoptive parents in Pennsylvania, gorgeous Acquanetta made her way to New York in the late 1930s, as her exotic looks made her a sought-after model for the prestigious Powers Agency. Dubbed "The Venezualan Volcano" although she was Native American by birth, by the time she was 21 years old she signed a contract with Universal Studios and headed for Hollywood. Acquanetta appeared in just a handful of films from the early 1940s to the early 1950s, including
Captive Wild Woman
(1943; with
Evelyn Ankers
and
John Carradine
),
Dead Man's Eyes
(1944; with
Lon Chaney Jr.
),
Tarzan and the Leopard Girl
(1946; with
Johnny Weissmuller
and
Johnny Sheffield
), and
Lost Continent
(1951; with Cesar Romero and
Hugh Beaumont
). Her career was interrupted by two brief marriages in 1945 and 1951, as well as the birth of her first son in early 1947. When she married a wealthy businessman not long after the demise of her second marriage, Acquanetta walked away from acting, choosing instead to raise a family. Sadly, she passed away in August 2004 at the age of 83 from complications arising from Alzheimer's disease. The above photo is from
Captive Wild Woman
.

Visit the
Julie Adams
page.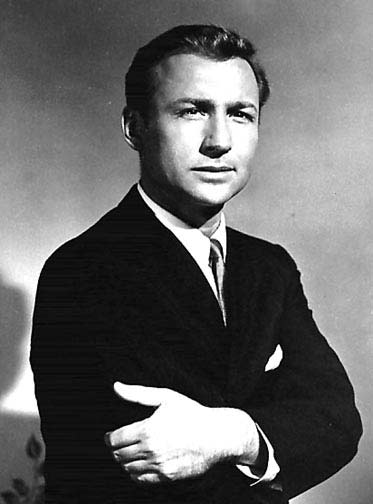 Visit the
Nick Adams
page.

Visit the
Al Adamson
page.
Visit the
John Agar
page.
Brian Aherne (1902-1986)

British-born Brian Aherne started his acting career in silent films, but he had more success in Hollywood in the 1930s and 1940s, where he made many films and even garnered an Oscar nomination for his performance in
Juarez
(1939; with Bette Davis and
Gilbert Roland
). That year, Aherne married actress Joan Fontaine, but the marriage dissolved in 1945. After the end of World War II, like many actors Aherne had trouble finding good roles, although he made a comeback starting in the 1950s in such films as
A Bullet Is Waiting
(1954; with
Rory Calhoun
) and
Susan Slade
(1961; with
Troy Donahue
and
Grant Williams
). By the late 1960s, Aherne called it a day and retired. He passed away in 1986 from heart failure at the age of 83.

Visit the
Kirk Alyn
page.
Luana Anders (1938-1996)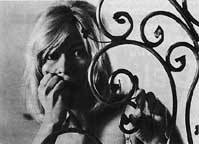 Anders was a pretty blond actress who got her big break at 19, acting in Roger Corman's
Reform School Girl
(1957; with
Yvette Vickers
). In the 1960s, Anders starred in many cult classic films, including
Dementia 13
(1963; with William Campbell),
The Trip
(1967; with Bruce Dern and Barboura Morris), and
Easy Rider
(1969; with Peter Fonda). In addition to films, Anders made numerous TV appearances on such shows as
Little House on the Prarie
,
Outer Limits
, and
Rawhide
. She continued making film and TV appearances until her death from natural causes at the age of 58. The above photo is from
Dementia 13
.

Visit the
Merry Anders
page.
Keith Andes (1920-2005)

Visit the
Keith Andes
page.

Visit the
Dana Andrews
page.

Visit the
Evelyn Ankers
page.

Visit the
John Archer
page.
Samuel Z. Arkoff (1918-2001)
Born in Iowa in 1918, Sam Arkoff started his career as an entertainment lawyer. He met James Nicholson in 1954, when Nicholson was trying to get his studio, American Releasing Corporation, off the ground. Arkoff and Nicholson teamed up to create American International Studios (AIP), probably the most successful of the independent studios in the 1950s and 1960s. AIP excelled at making low-budget films for teen audiences, and theatre rentals of their films made them wealthy. Nicholson and Arkoff parted ways in 1971, leaving Arkoff as the sole head of AIP. After a career during which he produced more than 150 films, Arkoff passed away on September 16, 2001, at the age of 83.

Visit the
Richard Arlen
page.

Visit the
John Ashley
page.

Visit the
Lionel Atwill
page.

Visit the
Jean-Pierre Aumont
page.
Lucille Ball (1911-1989)

While audiences recall Lucille Ball from her antics on the sit-com
I Love Lucy
, Ball started her Hollywood career as a glamour girl in the early 1930s. But as just another beautiful blonde in the chorus, it was hard for Ball to stand out in her early films appearances. She toiled in mostly uncredited roles until the mid 1930s when she signed with RKO; the studio put Ball in a number of comedies where her talent shined through and her star began to rise. When the studio cast Ball with Cuban bandleader Desi Arnaz in the musical comedy
Too Many Girls
(1940; with
Richard Carlson
), they fell in love and married shortly thereafter. Ball then left RKO and went to MGM. She also dyed her hair red and stood out from the rest of the MGM crowd. But she didn't find lasting success until 1951 when she and Arnaz produced
I Love Lucy
. Ball stuck with television, making few films afterward. She divorced Arnaz in 1960 and married comedian Gary Morton in 1961. After a lifetime in front of a camera, Ball passed away in 1989 at the age of 77.
Suzan Ball (1933-1955)

Sultry Suzan Ball, a distant cousin of Lucille Ball, was a starlet in the early 1950s under contract to Universal. While filming
East of Sumatra
(1953; with
Jeff Chandler
), Ball injured her right leg, which was later found to be cancerous. Her leg was eventually amputated below the knee. By 1955, the cancer had spread to her lungs, and she passed away in August 1955 at the age of 22. Ball married actor
Richard Long
in 1954, leaving him a widower just a year later.
Jill Banner (1946-1982)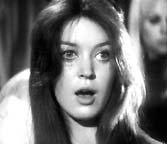 Pretty Jill Banner made her big-screen debut in Jack Hill's horror film
Spider Baby
(1964; with
Lon Chaney Jr.
and
Carol Ohmart
). She also appeared in
C'mon, Let's Live a Little
(1967; with Bobby Vee and Jackie DeShannon) and in
The President's Analyst
(1967; with James Coburn). Banner acted in a few other films and was in numerous episodes of
Dragnet
and
Adam 12
. She also made a 1972 appearance in a two-part episode of
Cade's County
, and she had a role on
The Bold Ones
as well. By the mid 1970s, Banner gave up her acting career and made her way to New Mexico, where she sold real estate for several years, until her return to California around 1980. She was working on scripts for Marlon Brando when she was killed in a car accident in Malibu on August 7, 1982, at the age of 35. Thanks to Clyde Parker Jr. for the above photo of Jill Banner taken from
The President's Analyst
.
Visit the
Lex Barker
pages.
George Barrows (1914-1994)
Born in New York in February 1914, Barrows most often donned the gorilla suit he owned in the films he made, such as
Robot Monster
(1953; with
George Nader
) and
Gorilla at Large
(1954; with
Raymond Burr
). Without the monkey suit, he acted in such low-budget faire as
Mesa of Lost Women
(1953) with
Ed Wood
regulars
Dolores Fuller
and Mona McKinnon. Barrows retired in the late 1970s and died in 1994 at the age of 80.
John Drew Barrymore (1932-2004)

The son of thespians Dolores Costello and John Barrymore, John Drew Barrymore used the name John Barrymore Jr. in his early film appearances. While his mother was keen for him to shun acting for more stable employment, the young actor entered films while still a teenager; his first film was the western
The Sundowners
(1950; with Robert Preston and Cathy Downs). Several career missteps saw Barrymore's early film career ebb, but by the late 1950s he was working steadily, in such films as
High School Confidential!
(1958; with
Mamie Van Doren
,
Jan Sterling
, and Russ Tamblyn),
Night of the Quarter Moon
(1959; with
Julie London
), and
The Trojan Horse
(1961; with
Steve Reeves
). Although Barrymore turned in great performances, his private life often overshadowed his career. In the early 1960s, he worked in many European films, but his career went south in the late 1960s. Sadly, John Drew Barrymore passed away in November 2004 of natural causes. He is survived by his actor son John Blyth Barrymore and his well-known daughter, actress Drew Barrymore. The above photo is from
Never Love a Stranger
(1958).

Visit the
Eva Bartok
page.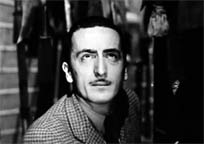 Visit the
Mario Bava
page.

Visit the
Hugh Beaumont
page.

Visit the
Bruce Bennett
page.

Visit the
Joan Bennett
page.

Visit the
Jacques Bergerac
page.

Visit the
James Best
page.
Lyle Bettger (1915-2003)

Born in Philadelphia in February 1915, screen heavy Lyle Bettger started his acting career in the legitimate theater. Moving into films in the late 1940s when he signed a contract with Paramount Studios, Bettger acted in a number of film noir thrillers, including his first film
No Man of Her Own
(1950; with Barbara Stanwyck and
Richard Denning
). He also appeared in a fair share of westerns, often as a villain, in such films as
Drums Across the River
(1954; with
Audie Murphy
,
Mara Corday
, and
Hugh O'Brian
) and
Gunfight at the O.K. Corral
(1957; with Burt Lancaster, Kirk Douglas, and
Rhonda Fleming
). At the end of his Paramount contract, Bettger went to TV, starring in
The Court of Last Resort
(1957-1958), the sister series to
Perry Mason
(1957-1966; with
Raymond Burr
,
Barbara Hale
, and
William Hopper
). With no studio contract, Bettger made few films between 1960 and 1980 but guest-starred on numerous television series, retiring in the late 1970s. He passed away from natural causes in 2003 at the age of 88.
Visit the
Honor Blackman
page.

Visit the
Mari Blanchard
page.
Whit Bissell (1909-1996)

Born in New York in October 1909, Whit Bissell was a veteran actor of dozens of A and B pictures, and he did lots of television as well. After a career of making mostly westerns, Bissell starred in a number of science fiction and horror films in the 1950s, such as
Target Earth
(1954; with
Richard Denning
),
I Was a Teenage Frankenstein
(1958; with
Gary Conway
), and
I Was a Teenage Werewolf
(1958; with Michael Landon). After appearing in more than 100 films, Bissell retired from acting in the late 1970s. He passed away in 1996 at the age of 86. The above photo is from
The Young Stranger
(1957; with James MacArthur).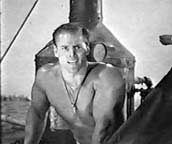 Visit the
Cal Bolder
page.

Visit the
Stephen Boyd
page.

Visit the
Scott Brady
page.

Visit the
Peter Breck
page.

Texas-born Eve Brent got her start in show business on radio and early television in her native state. When Brent and her husband and young son relocated to California, she soon found work in films and on television. Her first film appearance came in the low-budget film noir thriller
Female Jungle
(1955; with Lawrence Tierney,
John Carradine
, and
Jayne Mansfield
). While she is best remembered in the role of Jane in
Tarzan's Fight for Life
(1958; with
Gordon Scott
and Woody Strode), Brent worked in films and on television regularly until the 1990s and, in addition, did numerous commercials to supplement her income. Sadly, Eve Brent passed away on August 27, 2011, at the age of 81. She was survived by son James and was preceded in death by her second husband, Michael.

Born in New York in 1931, actress Patricia Breslin began acting as a teenager and continued to do so in college while a student at the College of New Rochelle. Her first big role came in early television, acting opposite Kevin McCarthy in a 1949 episode of NBC's
The Philco-Goodyear Television Playhouse
. She continued acting in New York-based television series in the early 1950s. Upon marrying her first husband, actor/director David McDearmon, in 1953, the couple eventually made their way to Hollywood. Breslin made her film bow in the drama
Go, Man, Go!
(1954; with Dane Clark and Sidney Poitier), and the following year she landed her best-known role as Mandy Peoples in the NBC comedy
The Peoples Choice
(1955-1958). Yet Breslin's film career never really took off, though she did star in such films as
Andy Hardy Comes Home
(1958; with Mickey Rooney and Jerry Colonna) and the
William Castle
horror films
Homicidal
(1961; with Glenn Corbett and Joan Marshall) and
I Saw What You Did
(1965; with Joan Crawford, John Ireland, and Leif Erickson). Following her late 1960s divorce from David McDearmon, she married National Football League team owner Art Modell in 1969 and walked away from her career. Sadly, Patricia Breslin passed away on October 12, 2011, in Maryland, where she had been hospitalized for several months with pancreatitis, at the age of 80. She is survived by husband Art Modell and two sons from her first marriage.
David Brian (1914-1993)

Dancer-turned-actor David Brian didn't enter films until he was in his mid 30s, yet he made a great impression on moviegoers in such films as
Flamingo Road
(1949; with Joan Crawford and Zachary Scott),
The Damned Don't Cry
(1950; with Joan Crawford and
Steve Cochran
), and
The High and the Mighty
(1954; with John Wayne and
Jan Sterling
). Brian's film career ran out of steam by the late 1950s; he then turned to television and the theater. Brian passed away from natural causes at the age of 78.

Visit the
Lloyd Bridges
page.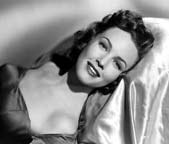 Visit the
Barbara Britton
page.
Visit the
John Bromfield
page.

Visit the
Hillary Brooke
page.
Visit the
Johnny Mack Brown
page.
David Bruce (1914-1976)

Born in Illinois in 1914, character actor David Bruce got his big break in films when he signed with Warner Bros. in the late 1930s. He worked steadily during World War II in a variety of roles and eventually left Warner Bros. for Universal. While Bruce enjoyed success in films during the war, actors returning to Hollywood at the end of the war spelled the beginning of the end for Bruce's film career. By the late 1940s, Bruce was having trouble getting roles, and he retired from acting after the release of the 1956 feature
Jungle Hell
. Bruce passed away in Mary 1976 from a heart attack at the age of 62.

Visit the
Raymond Burr
page.

Visit the
Ralph Byrd
page.

Visit the
Edd Byrnes
page.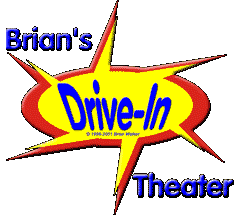 Click on the logo to go back to Brian's Drive-In Theater
This page premiered March 20, 1998.
Copyright and Disclaimer Information