John Ireland (1914-1992)

John Ireland was a film and TV actor/director who began his career on the legitimate stage. He was performing in
Macbeth
the night his son,
John Ireland, Jr.
, was born. Ireland was one of the hottest young stars of his day, receiving a Best Supporting Actor Nomination in 1950 for his performance in
All the Kings Men
. His other excellent films included
A Walk in the Sun
,
My Darling Clemintine
,
Red River
,
The Scarf
,
I Shot Jessie James
,
Gunfight at the OK Corral
,
Spartacus
,
55 Days at Peking
,
Fall of the Roman Empire
---in total, more than 120 films. He also did a lot of very good television. Films and television aside, the stage was Ireland's first love, and he remained active in theatre all his life. His last stage performance was again in
Macbeth
, with Charlton Heston and Vannessa Redgrave. In addition to "A" list films, Ireland was cast in a number of drive-in classics from the 1950s and 1960s, including
The Gunslinger
(1956; with
Beverly Garland
) and
I Saw What You Did
(1965; with Joan Crawford and directed by
William Castle
). His son, John Ireland, Jr., has also enjoyed a career in film and television; he portrayed Rego in
C'mon, Let's Live a Little
. However, he is better known behind the camera as a writer and producer. The senior Ireland passed away at age 78 after a bout with leukemia. (Thanks to John Ireland, Jr., for providing information.)

Visit the
Lang Jeffries
page.

Visit the
Adele Jergens
page.

Visit the
Tor Johnson
page.
Visit the
Carolyn Jones
page.
Duane Jones (1936-1988)

New York-born Duane Jones made just a few film appearances during his career, but his place in B movie history is assured for his performance as the main character Ben in George A. Romero's
Night of the Living Dead
(1968). Jones put academics ahead of a film career, teaching theatre and dramatics at SUNY at Old Westbury. He died of heart problems in New York at the age of 52.
William "Bill" Joyce (1930-1998)

Born in Bryn Mawr, Pennsylvania, in October 1930, actor William Joyce (sometimes credited as Bill Joyce) appeared in a number of films and television programs during his career that spanned from the late 1950s through the late 1980s. In B movie circles, he is best known for his starring role in
Del Tenney's
1964 horror flick
I Eat Your Skin
. In addition, Joyce acted in such films as
The Young Nurses
(1973),
The Parallax View
(1974), and
Lifeguard
(1976). He was also a regular on the daytime dramas
Somerset
(mid 1970s) and
Days of Our Lives
(early 1980s). Sadly, Joyce passed away 0n September 3, 1998, at the age of 67.

Visit the
Boris Karloff
page.
Brian Keith (1921-1997)

Born in 1921, Brian Keith's father was stage and screen actor Robert Keith. He began following in his father's footsteps, but the onset of World War II delayed his plans. Upon his release from the Marines in 1945, Keith jumped into stage work and took bit parts in films. His film career gained momentum in the early 1950s, when he signed with Paramount. He was particularly good in actioners and film noir; some of his best films from the 1950s include the crime dramas
5 Against the House
(1955; with
Guy Madison
) and
Nightfall
(1957; with Aldo Ray). In the 1960s, Keith moved into Disney films and television, acting in
Moon Pilot
(1962; with
Tommy Kirk
) and the CBS sit-com
Family Affair
(1966-1971). He worked steadily in television through the 1990s. Terminally ill with lung cancer, Keith took his own life in June 1997 at the age of 75.

Born in Detriot, Michigan in February 1931, handsome Brian Kelly dropped out of law school and turned to acting as a profession. He started getting guest spot roles on TV series in the late 1950s, and in 1959 was cast as a regular in the short-lived series
21 Beacon Street
(1959-1960 NBC TV series). He then moved on to the series
Straightaway
(1961-1962 ABC TV series; with
John Ashley
) before tackling the role of being dad to Luke Halpin and Tommy Norden on
Flipper
(1964-1968 NBC TV series). After the show left the airwaves in 1968, Kelly had a promising future ahead of him in film. Some of his films include
Thunder Island
(1963; with
Fay Spain
),
Around the World Under the Sea
(1966; with Lloyd Bridges and
Shirley Eaton
), and
Shoot, Gringo... Shoot!
(1968; with Keenan Wynn and Erika Blanc). A tragic motorcycle accident in 1970 derailed Kelly's health and acting career. Suffering from paralysis, Kelly moved behind the camera as a producer. Sadly, Kelly passed away just two days before his 74th birthday in February 2005. He is survived by a son and daughter.
Jack Kelly (1927-1992)

Coming from a family of actors, Jack Kelly began his career while still a child. By the early 1950s, he was regularly appearing in films, although often in bit parts. He worked his way up to supporting roles in the mid 1950s, when he decided go into television. His first series,
Kings Row
, lasted only a few short months. His second series, the syndicated
Dr. Hudson's Secret Journal
, left the air after only two seasons. But his third series,
Maverick
, was to be the one he's best remembered for. His acting career began to faulter in the 1960s, and in 1969 he took on a job as game show host for
Sale of the Century
(1969-1971). In the 1970s, Kelly went back to acting in TV series such as
Get Christy Love
and
The Hardy Boys/Nancy Drew Mysteries
. He retired from acting in the late 1970s and entered politics, serving two terms as the mayor of Huntington Beach, California, in the 1980s. Jack Kelly passed away in 1992 at the age of 65. His sister was actress Nancy Kelly (1921-1995).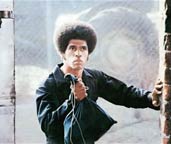 Born in Paris, Kentucky on May 5 1946, actor Jim Kelly was a natural athlete and played football at the University of Kentucky in the mid 1960s. He dropped out of college to pursue an interest in martial arts, and by the early 1970s, he was a respected figure in the field and had opened a martial arts school in Los Angeles. Developing an interest in acting, Kelly's first film was the crime drama
Melinda
(1972; with Rosalind Cash and Vonetta McGee), and his second film,
Enter the Dragon
(1973; with Bruce Lee and
John Saxon
) is the film for which he is best remembered. Kelly went on to star in several blaxploitation films including
Black Belt Jones
(1974; with Gloria Hendry) and in the spaghetti western
Take a Hard Ride
(1975; with Jim Brown,
Fred Williamson
, and
Lee Van Cleef
), but by the late 1970s he tired of acting and the scripts offered to him, so he took up tennis, playing professionally and serving as a coach. Following a bout with cancer, Kelly passed away on June 29, 2013, at the age of 67.

Visit the
Patsy Kelly
page.
Persis Khambatta (1948-1998)

Beautiful Persis Khambatta was crowned Miss India 1965 before moving on to a film career. Khambatta's biggest break in films was being cast in the 1979 release
Star Trek: The Motion Picture
as Ilia, the beautiful bald lieutenant. Her career never really took off, however. By the mid 1980s, she was acting in low-budget films such as
Warrior of the Lost World
(1984), which was featured on
Mystery Science Theater 3000
during season five. Following years of heart problems, Khambatta died of an apparent heart attack in her native India at the age of 49.
Percy Kilbride (1888-1964)

Stage veteran Percy Kilbride spent his early years as an actor in various stock companies. He began appearing in films in the mid 1930s, but his film career did not pick up steam until the World War II era. By this time Kilbride was in his 50s. Between 1942 and 1955, he acted in about 30 films. His most successful role was that of Pa Kettle in Univeral-International's
Ma and Pa Kettle
series with
Marjorie Main
. Kilbride retired in 1955 following the release of
Ma and Pa Kettle at Waikiki
, and he was eventually replaced by comedian Parker Fennelly in the last film of the series,
The Kettles on Old MacDonald's Farm
(1957). In the fall of 1964, Kilbride was taking a stroll when he was struck by a car. He died at the age of 76 in December 1964 from his injuries.

Visit the
Aron Kincaid
page.

Visit the
Andrea King
page.

Visit the
Klaus Kinski
page.

Visit the
Sylva Koscina
page. (Thanks to
Lypsinka
)
Arthur Lake (1905-1987)

Visit the
Arthur Lake
page.

Visit the
Veronica Lake
page.

Visit the
Allan 'Rocky' Lane
page.
Glenn Langan (1917-1991)

Colorado native Glenn Langan began his film career in the late 1930s upon signing with Warner Bros. However, his career did not get off the ground until he signed with 20th Century Fox in 1943. The dearth of leading men during World War II worked in the handsome Langan's favor. Some of his better Fox films include
Sentimental Journey
(1946; with
John Payne
) and
Forever Amber
(1947; with
Cornel Wilde
). The studio dropped his contract in 1948, after which he freelanced in low-budget pictures. In 1949, Langan married
Adele Jergens
, whom he met on the set of
Treasure of Monte Cristo
(1948). With his film career ebbing in the 1950s, Langan started a successful construction business. It was around this time that Langan was cast in the film he's now best known for, as title character Glenn Manning in the campy AIP sci-fi flick
The Amazing Colossal Man
. Langan more or less retired from the screen in the late 1950s, acting only occasionally through the early 1970s. He passed away in January 1991 at the age of 73.

Visit the
Joi Lansing
page.

Actor Tom Laughlin began his career in beefcake roles in the 1950s in films and television. He began directing films in the early 1960s with the low-budget potboiler
The Proper Time
(1962) in which he also starred, but of course, he's most famous for his Billy Jack series of films. Laughlin made his first appearance as Billy Jack in
Born Losers
(1967; with
Jane Russell
). In all, Laughlin directed, wrote, and starred four Billy Jack films, retiring from the screen soon after the release of
Billy Jack Goes to Washington
(1977). Laughlin passed away at age 82 on December 12, 2013. He is survived by his wife of 59 years, Delores Taylor, and their three children.

Visit the
Daliah Lavi
page.
Anna Lee (1913-2004)

Beautiful British-born actress Anna Lee started her career as an film extra while still a teenager. Her career advanced quickly, and soon Lee was starring in such films as
The Man Who Lived Again
(1936; with
Boris Karloff
) and
King Solomon's Mines
(1937; with Paul Robeson). Lee's first husband, director Robert Stevenson, directed his wife in a number of 1930's British programmers, but in 1940, the couple left England for greener pastures in Hollywood. Lee became a fixture in 1940s wartime films but cooled her career by the end of the decade, following her second marriage. In the late 1950s Lee returned to films, acting in the horror flicks
Whatever Happened to Baby Jane?
(1962; with Bette Davis) and
Picture Mommy Dead
(1966; with
Martha Hyer
) and in the action films
Jack the Giant Killer
(1962; with
Kerwin Mathews
) and
In Like Flint
(1967; with James Coburn). While her film work is impressive, Lee is perhaps best known for her long-running role on the ABC daytime drama
General Hospital
, portraying matriarch Lila Quartermaine from 1978 to 2003. Anna Lee passed away from natural causes in May 2004 and is survived by her children, including actress Venetia Stevenson and actor Jeffrey Byron.

Visit the
Christopher Lee
page.
Visit the
Virginia Leith
page.
Harvey Lembeck (1923-1982)

Brooklyn-born character actor who acted in a number of TV, stage, and film productions, Harvey Lembeck appeared in nearly all of the
American International beach party movies
, from 1963's
Beach Party
to 1966's
The Ghost in the Invisible Bikini
, as Eric Von Zipper, the inept leader of the "Rats and Mice" biker gang. Avid TV viewers will recognize Lembeck from
The Phil Silvers Show
(aka
Sgt. Bilko
) (1955-1958). His son is actor/director Michael Lembeck, who was a regular on TV's
One Day at a Time
; in addition, his daughter Helaine was a cast member of TV's
Welcome Back, Kotter
. Lembeck died of a heart attack on January 5, 1982, at the age of 58.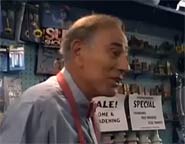 Visit the
Herschell Gordon Lewis
page.

Visit the
Julie London
page.

Visit the
Richard Long
page.

Visit the
Marjorie Lord
page.

Visit the
Peter Lorre
page.

Visit the
Bela Lugosi
page.

Visit the
John Lupton
page.

Visit the
Carol Lynley
page.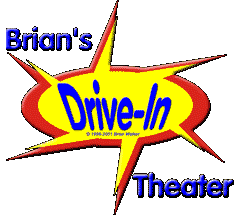 Click on the logo to go back to Brian's Drive-In Theater
This page premiered December 20, 2000.
Copyright and Disclaimer Information