Comediennes and Comedians
Coming soon: Lucille Ball, Huntz Hall, Percy Kilbride, Stan Laurel and Oliver Hardy, ZaSu Pitts, Ole Olsen and Chic Johnson, Wheeler and Woolsey, the Ritz Brothers, the Three Stooges, and Thelma Todd.
| | | | | |
| --- | --- | --- | --- | --- |
| | One of the best comedy teams ever, Abbott and Costello starred in many 1940s and 1950s comedies, including Hold that Ghost and The Naughty Nineties. | | | Eve Arden brought glamour and sophisitication to B comedies in the 1930s and 1940s. Later, she starred on the TV sitcom Our Miss Brooks. |
| | Arthur Lake and Penny Singleton portrayed the comic strip favorites Dagwood and Blondie in Columbia Pictures' Blondie series of films produced from 1938 through 1950. | | | Judy Canova was dubbed the "Queen of Corn" in the 1940s for the hillbilly brand of humor she used in such films as Scatterbrain and Joan of Ozark. |
| | Robert Cummings acted in many comedy films but is best remembered for his TV situation comedy The Bob Cummings Show, aka Love That Bob. | | | Joan Davis started in vaudeville, milking laughs even from old routines. A star in 1940s films, she moved to television in the 1950s with her series I Married Joan. |
| | Shirley Eaton, best known for her role in Goldfinger, starred in many terrific 1950s and 1960s comedies such as Eight on the Lam and Nearly a Nasty Accident. | | | Patsy Kelly honed her act in vaudeville before going to Hollywood in the 1930s to star in Hal Roach comedies. Late in her career, she acted in such Disney comedies as Freaky Friday. |
| | Richard Long got his start in the Ma and Pa Kettle series of films and acted in other comedies as well, including Back at the Front and Follow the Boys. | | | Marjorie Main is best known for her title role in the Ma and Pa Kettle series of films. Like other comediennes of her era, Main started her career in vaudeville. |
| | Nat Pendleton proved to be an adept comedic foil in the number of films in the 1930s and 1940s. | | | Warner Bros. contract player Ann Sheridan starred in many comedies during her 30-year career, including I Was a Male War Bride. |
| | Elke Sommer has acted in numerous comedies such as Boy, Did I Get a Wrong Number!, A Shot in the Dark, and Carry on Behind since the 1960s. | | | Gale Storm acted in many comedies and musicals at Monogram in the 1940s before moving to television in the 1950s as My Little Margie. |
| | Pamela Tiffin starred in several 1960s comedies, including One, Two Three and The Hallelujah Trail, before moving on to sexy European comedies. | | | Lupe Velez is best known for her Mexican Spitfire series of comedies produced by RKO and started her film career in Hal Roach comedy shorts in the 1920s. |
The Ritz Brothers,
Patsy Kelly
,
Lionel Atwill
, and
Bela Lugosi
starring in the comedy
The Gorilla
(1939)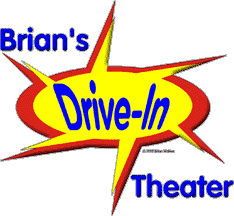 Click on the logo to go back to Brian's Drive-In Theater
This page premiered October 29, 2002.
Copyright and Disclaimer Information