This page is sponsored by: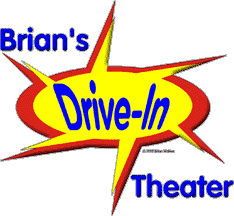 Updated 3/21/2018.
latest additions at the drive-in
After a long break, I'm back to posting new pages at the drive-in. In addition, I intend to update the Drive-In this year, with a site facelift to make each page more user- and mobile-friendly.

There is a new page for veteran actor Keir Dullea! Beginning his career in the late 1950s, Dullea has starred in a variety of genres, such as science fiction (2001: A Space Odyssey), horror (Black Christmas), comedy (Mail Order Bride), and drama (David and Lisa). Dullea is still quite active in films and television.

Reaching back into the silent and early sound era, there is a new page for Ricardo Cortez! A star in silent films, the sound era saw Cortez moving into racy pre-Code flicks and early film noir.

I've completed a new page for actor Glenn Corbett! Best known for his role on the CBS TV series Route 66, Corbett acted in a number of B movies, including Homicidal, Nashville Girl, and Ride in a Pink Car.

2017 Updates
I've finally finished the Lee Patterson page! While Surfside 6 fans remember Patterson as a TV star, he had a successful career in British B movies in the 1950s.

Lang Jeffries is the latest addition at the Drive-In! The third husband of actress Rhonda Fleming, Jeffries is best known for acting in a string of European spy thrillers and peplums in the 1960s. His best-known films are The Revolt of the Slaves and Mission Stardust.

There's a new entry in the Beefcake section for actor Richard Chamberlain! Gaining fame as Dr. Kildare in the 1960s NBC series, Chamberlain has acted in a number of films during the past six decades and is still working today.

The latest entry in the Cheesecake section is for actress Lisa Gastoni! Acting in numerous British and Italian films since the 1950s, including Female Fiends, Wild, Wild, Planet, and The War of the Planets, Gastoni has enjoyed a sixty-year career as an actress.

2015 Updates
The second addition for 2015 at the Drive-In is for actor Gary Lockwood! As one of the stars of 2001: A Space Odyssey, Lockwood has acted in a variety of films, including It Happened at the World's Fair, Bad Georgia Road, and R.P.M. during his career.

The first update for 2015 is for British actress Susan George, who starred in Sam Peckinpah's violent thriller Straw Dogs, as well as the drive-in favorite Dirty Mary, Crazy Larry. She also acted in a number of horror films, including Die Screaming, Marianne; The House Where Evil Dwells; and Fright. George has recently returned to acting after a lengthy break.

---
Still more new pages are under development at the Drive-In! Check the Coming Soon page for an extensive listing of upcoming pages at the Drive-In.


---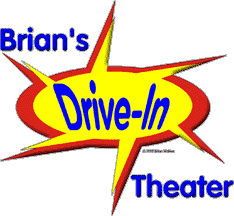 Click on the logo to go back to Brian's Drive-In Theater
This page premiered September 1, 1999.