This page is sponsored by: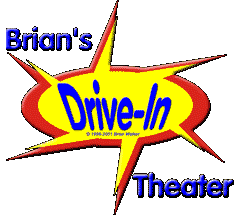 Updated 2/13/2017.
latest additions at the drive-in
I know it's been a long time since I've added a page to the Drive-In, but here's a new one: Lisa Gastoni! Acting in numerous British and Italian films since the 1950s, including Female Fiends, Wild, Wild, Planet, and The War of the Planets, Gastoni has enjoyed a sixty-year career as an actress.

Nearly every page at the Drive-In has undergone significant updates in the last two years. A further update will take place this year, with a site redesign to make each page more user- and mobile-friendly. I will add more new content soon but have discontinued the links section.

2015 Updates
The second addition for 2015 at the Drive-In is for actor Gary Lockwood! As one of the stars of 2001: A Space Odyssey, Lockwood has acted in a variety of films, including It Happened at the World's Fair, Bad Georgia Road, and R.P.M. during his career.

The first update for 2015 is for British actress Susan George, who starred in Sam Peckinpah's violent thriller Straw Dogs, as well as the drive-in favorite Dirty Mary, Crazy Larry. She also acted in a number of horror films, including Die Screaming, Marianne; The House Where Evil Dwells; and Fright. George has recently returned to acting after a lengthy break.

---
Still more new pages are under development at the Drive-In! Check the Coming Soon page for an extensive listing of upcoming pages at the Drive-In.


---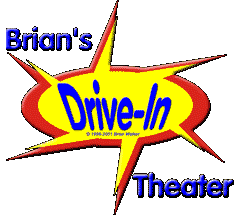 Click on the logo to go back to Brian's Drive-In Theater
This page premiered September 1, 1999.