Visit the
Dan Vadis
page.
Visit the
Lee Van Cleef
page.

Visit the
Lupe Velez
page.
Martha Vickers (1925-1971)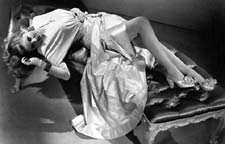 Sultry Martha Vickers had an all-too short career in films, which lasted just a few years and culminated in a couple dozen films. After working her way up in bit roles, Vickers made a big splash in the 1946 film
The Big Sleep
. But when she married producer A.C. Lyles in 1948, Vickers retired from the screen. Unfortunately, the marriage dissolved in just a few months, and Vickers married actor Mickey Rooney soon afterward. But Vickers divorced Rooney in 1951. In 1954, Vickers married again, this time to actor Manuel Rojas. She came out of retirement in the 1950s to do a few films and TV apperances, but after 1960 she quit the business. Vickers passed away in 1971 at the age of 46.

Visit the
Yvette Vickers
page.

Visit the
Jan-Michael Vincent
page.

Visit the
Clint Walker
page.

Visit the
Helen Walker
page.

Visit the
Deborah Walley
page.

Visit the
John Wayne
page.
Jack Webb (1920-1982)

Producer/director/actor Jack Webb cut his show business teeth on radio in the 1940s. Taking a few small roles in film noir thrillers in the late 1940s, such as
He Walked By Night
(1948), Webb parlayed this experience into a popular radio show titled
Dragnet
in 1949. The show moved to television in 1951 and was produced by Webb's Mark VII Ltd. production company. The show remained on the air until 1959; during that time, Webb had also acted in and produced a number of films, including
Dragnet
(1954),
Pete Kelly's Blues
(1955), and
The D.I.
(1957). After a few more films, Webb went back to television work as a TV executive and producer. His
Dragnet
series was revived in 1967 and ran until 1970. In the 1970s, Webb's Mark VII Ltd. company produced that decade's most popular shows, including
Adam-12
,
Emergency!
, and
Chase
. Married four times, his most famous wife was his first: singer and actress
Julie London
. The couple married in 1947 and had two daughters but divorced seven years later. London and her second husband, songwriter and actor Bobby Troupe, acted on Webb's series
Emergency!
from 1972-1977. Webb died of a heart attack in 1982 at the age of 62.

Visit the
Johnny Weissmuller
page.

Visit the
Adam West
page.

Visit the
Cornel Wilde
page.

Visit the
Bill Williams
page.

Visit the
Grant Williams
page.

Visit the
Guy Williams
page.

Visit the
Van Williams
page.
Chill Wills (1903-1978)

Character actor Chill Wills appeared in dozens of films from the 1930s through the 1970s but is best known for his westerns. Wills worked in a variety of films, acting as sidekick in B westerns with such cowboy actors as
George O'Brien
, and he even did the voiceover of Francis the Talking Mule in the popular Universal-International film series of the same name. Perhaps the greatest moment of his career was being nominated for an Oscar for his supporting role in
The Alamo
(1960). In the 1960s Wills' career began to slow, but he still found a few roles in
The Rounders
(1965; with Glenn Ford) and
Fireball 500
(1966; with
Fabian
,
Frankie Avalon
, and
Annette Funicello
). Wills passed away from cancer at the age of 73 in December 1978.

Visit the
Marie Windsor
page.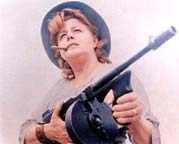 Visit the
Shelley Winters
page.

Sometimes referred to as the 'female
Ed Wood
,' producer/director Doris Wishman was well known for her notorious nudie flicks, primarily made between 1960s and 1974. After the death of her first husband in 1958, with no real experience Wishman started directing nudist films such as
Blaze Starr Goes Nudist
(1960; with Blaze Starr) and
Nude on the Moon
(1962). When changes in legalities created markets for sexploitation films, Wishman left the nudist colony behind, making grittier films such as
Bad Girls Go to Hell
(1965),
Another Day, Another Man
(1966), and the hilarious
Deadly Weapons
(1973; with Chesty Morgan and Harry Reems). Wishman's career went belly-up when hardcore pornographic films went mainstream in the 1970s; her output dwindled thereafter, although she tried her hand at X-rated features such as
Satan Was a Lady
(1975). In the late 1970s she attempted a comeback with
A Night to Dismember
, a combination of the slasher/horror and sex film genres. The film was not released until the 1980s and was an unsuccessful attempt at reviving her career. Eventually Wishman did make a comeback, directing a couple of films. She passed away from lymphoma in August 2002 at the age of 90.

Visit the
Stuart Whitman
page.

Visit the
Fay Wray
page.

Visit the
Dana Wynter
page.

Visit the
Francine York
page.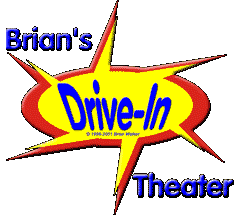 Click on the logo to go back to Brian's Drive-In Theater
This page premiered June 19, 2003.
Copyright and Disclaimer Information