Below are just a few samples of Aron Kincaid's artwork. An award-winning artist for 50 years, Kincaid's paintings, drawings, and caricatures are now in the private collections of the Cecil B. DeMille estate, writer Armistead Maupin, the estate of Senator Barry Goldwater, Universal Studios, and Motown Records, among others (even in my own home!). A self-taught artist, in 2005 Aron Kincaid had this to say about his work:
I live, work, and paint in California... the mountains, shorelines, and forests provide an abundance of subjects unrivaled anywhere else in the world.
landscapes (as N.N. Williams II)
caricatures (as Aron Kincaid)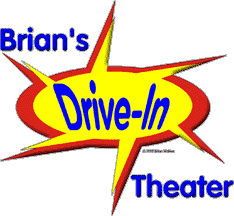 Click on the logo to go back to Brian's Drive-In Theater
This page premiered May 8, 2005.
Copyright and Disclaimer Information